Responsible Investors
We are leading the charge towards a healthier, more connected population with easy access to world-class care.
Our commitment to accelerate sustainable growth through quality, socially and environmentally responsible investments
and to develop the local knowledge economy is what drives us.
Our goal is to enable the development of a globally recognized healthcare system. Nexus Gulf Healthcare actively supports Saudi Arabia's Vision 2030, and other strategic Government policies across the region that encourage investment and participation in developing and delivering integrated healthcare services.
Be the preferred healthcare investment partner across the GCC.
Delivering high shareholder value by connecting the highest quality of care and support to our communities through specialist healthcare partners.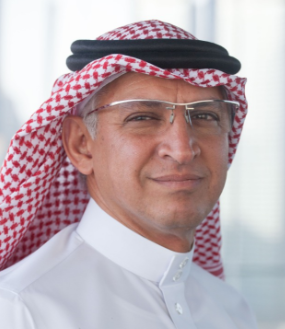 An experienced business leader, Mr. Alangari is Vice Chairman and CEO of Algihaz Holding, a multi-sector, multi-billion Saudi Riyal, 46-year-old business headquartered in Saudi Arabia. Mr. Alangari has a bachelor's degree in electrical engineering from King Fahd University of Petroleum and Minerals and has diversified Algihaz to be one of the leading Holding groups in Saudi Arabia investing in renewable energy. Through Mr. Alangari's stewardship, Algihaz Holding has a growing international investment portfolio across six sectors: Infrastructure, Renewable Energy, Healthcare, Experiential, Advanced Technology and Real Estate.
We created Nexus Gulf Healthcare on the belief that it is our responsibility as a key player in the Saudi private market to use our capabilities to the benefit of Saudi society, helping to improve the standard of care for our people. We have set out ambitious goals and are well on track to introducing transformative change to the national healthcare landscape.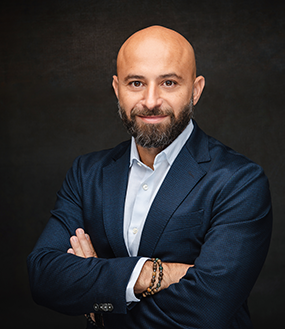 Youssef's career spans over 20 years in private equity, principal investing and advisory services in the MENA region and Europe with a primary focus on the healthcare sector. Acting as founder, co-founder or lead-investor, Youssef has invested in and supported the regional growth of 8 leading international healthcare companies and has realized multiple high profile exits in the healthcare and education fields.
Youssef founded StonePine Capital Partners in 2016, and subsequently co-founded Nexus Gulf Healthcare. He continues to lead both organizations today. Youssef has also held multiple board positions in portfolio companies he invested in including: StonePine Capital Partners, Taaleem Management Services, Nexus Gulf, Altakassusi Alliance Medical, Orpea Nexus Gulf Limited, ProVita International Medical Center, Cambridge Medical and Rehabilitation, Manzil Healthcare Services, Bourn Hall International, Ameco Medical Industries, and others.
We have designed Nexus Gulf Healthcare to abide by the highest international standards of governance and professionalism, which set us apart and have been central to attracting internationally recognized partners. As a leader in the healthcare investment and development space, we are committed to reflecting the best management practices our region has to offer.